I tune into the energy of my Symbols to create Guided Meditations to support you in clearing emotional shrapnel, raising your vibration, and stepping into the power of your true self. 
I offer affordable access to these Guided Meditations with Membership Packages. Find out more on how to become a member and access these Guided Meditations for your healing. 
I also sell Guided Meditations in my Etsy Shop.
Deep Sleep for restful and healing sleep.
The Emergency Meditation for shock and anxiety.
The Protection Meditation to keep your energetic boundaries strong. 
And More.
Try this Guided Meditation for FREE.
The Power of Light – a Guided Meditation to support you in releasing emotional shrapnel.
"Wonderful meditation. And I heard it when I was walking in the wood and I felt more more connection with nature. Thank you Julie" ⚘⚘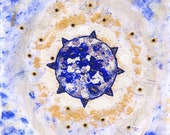 "I loved this meditation. It helped me drop off to sleep in next to no time. Something I have badly needed for a very long time. Thank you Julie. Much love and gratitude for this. :)" Karen