SPIRITUAL TOOLS IN SOULSENSE WELLBEING'S ETSY SHOP
Browse for Spiritual Tools in SoulSense Wellbeing's Etsy shop. Sacred Energy Art Prints, Sacred Transmissions and powerful Guided Meditations to raise your energy vibration, release blocks, amplify your intuition and embrace your true self.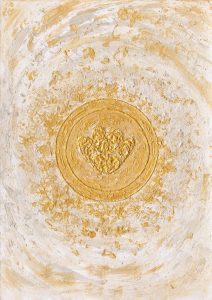 THANK YOU to all those who joined me for the Exhibition of my SACRED ENERGY ART.
Here are some of the kind comments made about my Sacred Energy Art 


Visit our SHOP
Freedom
Great spiritual art piece to purify your space. Wendy
Abundance
Love this so much! The visual and colours draw higher vibrations. Wendy
This is a sensational and delicate spiritual healing art. The artist both talented and holds divine love for humanity to offer expansive healing opportunity for those who are in divine order to receive. Thanks you so much. Wendy
The Deep Sleep Meditation
I loved this meditation. It helped me drop off to sleep in next to no time. Something I have badly needed for a very long time. Thank you Julie. Much love and gratitude for this. 🙂 Karen